Silken
December 28, 2017
Silk once washed over my supple form,
Blemishless and blushing.
I was coated in a shell of decadence,
But it was nothing more than a flawless piece of painted tissue.
The nonexistent seams of my body were ripped apart,
Like gaping caverns into the abyss of my inner mind.
I became a void that swallowed all things cold:
Stones; blades; even my own arsenic-laced tears.
Now the thread of my skin is welded to my bones,
Sticking to me like an impatient disease;
Scar tissue I will never be able to release.
They haunt me, those fragile lines that stand out so boldly.
I can feel them like carvings made by a blunt knife,
Ragged and crude, deep and carelessly created.
When I walk, they stretch beneath my sleeves,
They burn like bashfulness in my heart.
The silken suit I once bore has been all but replaced.
There are patches of burlap and wool,
Stitched in haphazardly,
Placed there only to stop the bleeding.
I shake in my rage, and the marks split open once again.
A pattern has been forged like the iron I first used to tear myself open,
And my silk- my silk has been demolished.
It is sitting here, quaking, waiting for my touch to break it down once again.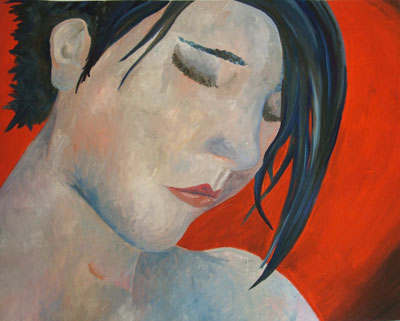 © Lindsay S., Billings, MT