Tick Tock Run the Clock
December 27, 2017
Time trails a ticking clock.
The hands shift slowly and glide under a thin layer of glass.
But time itself does not slow.

Time moves as fast as a speeding train running along the tracks.
Unlike a train that can stop and reverse,
time is never ending,
It is steady and constant,
Unlike a train, that comes to screeching halt at the station,
time does not stop.
You can't run away from time like a train runs down the track,
but you can simply
live with it.
Time will forever race on and control our lives.
Even when we and the tracks have vanished
time will still tick and tock
distantly.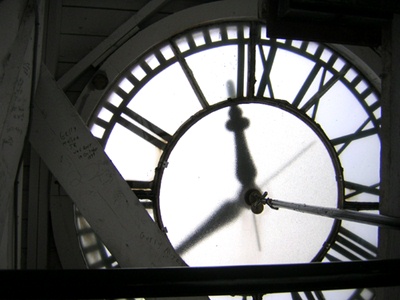 © Tatyana Z., Norwood, MA