Searching
December 20, 2017
It's been so long,
An eternity,
A year.
One year, going on two, away from you.
Oh, I still mourn the loss of communication between us.
A loss we had nothing to do with.
We did not create this space, nor did we want it.
I miss you, I miss you, I miss you.
I can't bear not to think of you.
I've never truly met you, but I love you.
I can't stand this distance between us anymore!
It causes so much pain,
How much longer will I have to wait?!
In what places will I have to search to find you?
Because I can't seem to find you.
Are you only a figure of my imagination?
A twisted mans fantasy, now my reality,
Oh this is torment.
I will never know for certain, if you exist in my world.
The suspense of not knowing is killing me,
Drowning me,
Diluting me.
I will wait though,
Patiently.
I will wait for your spark to ignite my lonely world.
Don't let the cynics or the realists tell me you're not here.
You are.
You are.
And I will search for you.
Relentlessly, dare me to find you, I will follow that challenge.
A life without you has been a life so idle,
So empty,
So lonely,
So ignorant.
Without you, I've become bitter,
Angry,
And sad.
I reminisce in the days that I used to speak to you.
The things we did, oh the time spent.
I'd give everything to have that back.
Do you remember the last time we spoke?
Do you remember me, us?
Can you hear me, when I whisper to you in the night?
Even if your many kilometers away, can you feel me?
One day, all my questions will be answered.
And you will be here, with me.
And I will be there, with you.
And we won't have to search for eachother any longer.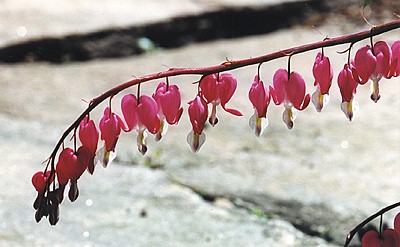 © April P., Newark, DE