Bye, Bye Momma
December 18, 2017
She throws her hair over shoulder,
She sucks in her stomach,
and she pushes up her chest
all in the name of vain.
She is popular,
at least her public face
Behind closed doors,
she cries and sinks her chest
with a deep breath, she lets out a sob
She pulls up her shirt to look at her stomach in the mirror
covered in faint white lines
and she lets out a scream.
With a punch to the mirror, she shouted to the sky
"WHY?" feeling cursed with self-hatred,
she takes a peice of sharp glass
and digs it into her creamy, pale skin that had barely there scars.
She never imagined she would end up like this
She let out a silent scream as she ended her life.
Never has she imagined that she would end it all so young
Never has her five year old self imagined that this world was so bad.
Her hot tears slowed to steady flow
like a small stream in the woods on a fall day
Her breath shallowed to every second
until everything stopped.
Her mother opened the door, letting out a scream at the sight of her daughter
If only she knew, if only she saw what was going on.
If only she talked to her!
It was too late.
She sat on the floor with her daughters lifeless head in her lap
She let out an ugly sob as tears cascaded down her bright red cheeks
"I'm sorry, baby, if only I knew, if only I listened"
Her heart shattered, her daughter dead.
She didn't know what to do as the peramedics drove her daughter away to the morge
She didn't know how to breath, without her daughters breath
She couldn't think without her daughters voice in her head
All she could do was scream and cry
"Bye, Bye momma, I'm in a better place now" she heard as the ambulance dissapeared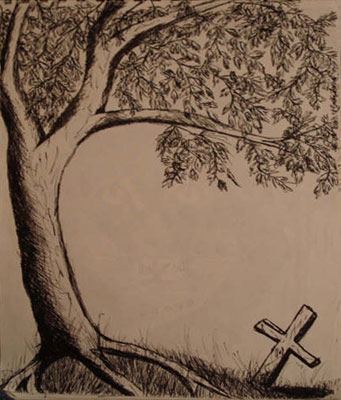 © Courtney K., Bethel Park, PA