growing up
December 22, 2017
Days of Youth
One second
You're five years old
Playing with your favorite toys
Still sleeping in your moms bed.
Waddling into your first day of school
Crying about leaving your parents.
Playing pretend and
Dreaming of the day that you'll be big.
One minute
You're starting middle school
Surrounded by all new people.
Slumber parties and junk food
Are the highlight of your days
Looking for your classes
Wandering the strange halls,
Waiting to be a teenager.
Hoping high school comes soon.
One day you're in high school
Hanging out with your close circle of friends
Performing illegal practices on weekends
And fighting with your parents.
Imagining the day you'll be in college
Starting your life
Being an adult.
Finally being free.
Then you wake up and you're 17
About to graduate
Leaving your friends
Leaving your family
Leaving the town you've known since elementary.
Suddenly it seems
You were so busy waiting to grow up
You forgot to appreciate the days of youth.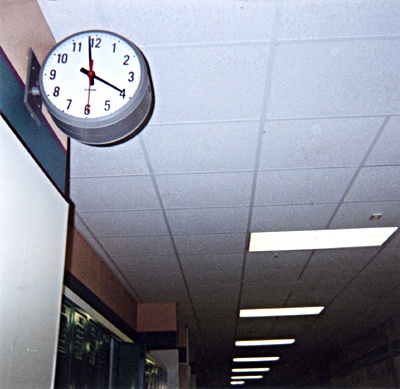 © Blake B., Highland Village, TX