Recollections
December 19, 2017
I am from crickets and frogs,
From the sound of water rushing over rocks
In the creek in the backyard
I am from snow covered hills in winter,
Wind kissed cheeks
Unshielded from brisk wind.
I'm from the warmth of wool and moving pictures
My eyes are glued,
And the squeeze of the motherly arms
That comfort my hurried heart.
I'm from mouth-watering aromas
Of freshly baked cookies and cooking pasta
That greet me at the door.
From the held-in giggles
As I quietly listen to whispers from the kitchen.
I'm from listening to the engine purr
as my butt numbs slowly,
on the long trips that bond families.
I'm from early morning's gospel preaches,
From friendly faces that shake my hand
And the preacher that strongly yells, 'Amen'.
I'm from the softness of the dirt
And the yellow flowers that created my playground.
I'm from the plush fur against my face
And the cool touch of a button nose.
I'm from the sound of the school bell,
The unspoken call to children
Like a mother at dinner time.
I'm from the strings on a guitar,
That pluck a sweet tune
And the sweetly spoken words
That sing me goodnight.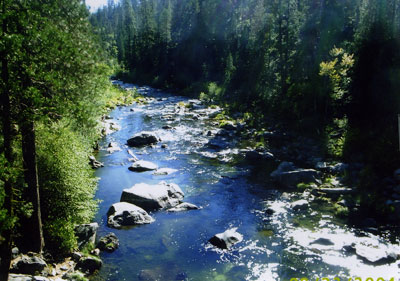 © Laycie C., Stockton, CA