Knock Knock
December 19, 2017
Dear boy next door,

I'm sorry. 
I'm sorry how you made me feel when I was sad,
how you made me feel
when I went on the bus
crying
Crying because the whole class was laughing at me,
how my parents were fighting at home at the time and I couldn't do anything about it,
how I just went on the bus with a frown and you asked what's wrong
but
I pushed you away.
I'm sorry.
I'm sorry
for how you made me feel happy,
how you saw me smiling and asked me what happened
and I would just say it's a good day,
how it brought me relief for someone to ask
to know that someone cared.
How you made me happy
knowing that you would be one of the few boys that ever showed up to my birthday parties.
You even showed up to my valentine day party,
and you were the only boy there.
I thought you were forced to go
I'm sorry.
I'm sorry
For how you made me feel special,
How whenever I looked up from the bus
You were looking at me,
You could have been talking to anyone else,
But still
You were looking at me
I never was sure if it was because I looked weird
or there was something in my hair,
Maybe it was something different,
But how could I have known?
I'm sorry
I'm sorry
I'll never be able to look at you the same way,
I'm sorry
I will forever be disappointed in myself for not thinking
That you were actually trying to be nice to me
I'm sorry
Because a boy that has lots of friends try to become friends with a girl like me
A girl that barely understood English and had a thick Russian accent like the one in the movie
I'm sorry
For every lesson I failed to learn, hear these words: 
Stop assuming the worst in people, yes being hurt before breaks down your trust
But try to fix it
It will open up a lot of opportunities for new friendships.
No longer will you be there too. Make me feel this way
So I must learn to. To open up and not depend on you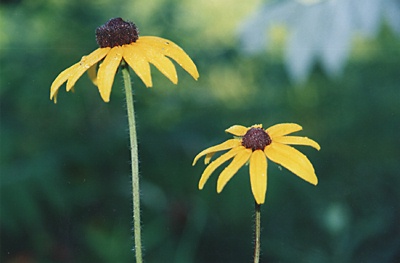 © Allison S., Eau Claire, WI