Arts and Crafts
December 19, 2017
Some people believe that when an artist dies,
God- or whoever or whatever-
lets them paint the skies.
Sunrises and sunsets and spectacular cloud formations,
all done by a steady hand and acrylics.
I don't know how to paint well enough
for the beauties I see in the evening skies,
but I do know how to create
beauty from ruin.
I want to fly.
We can fly! We can fly! We can fly!
I want to soar through the inky black night,
poking holes in the fabric to let light through.
after death
I want to make the stars.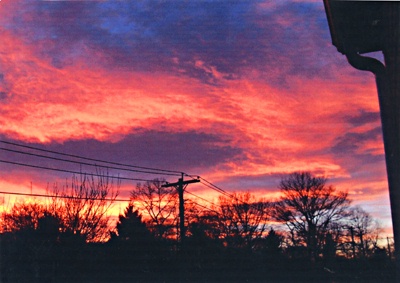 © Robbie M., Milford, CT