Baby Blue
December 21, 2017
Cobalt plaid and snapbacks
Skating under a navy sky with a speed to shake off the unease.
She inhales with a smile
     And exhales smoke of cotton candy blue.
She streaks herself in mud and wildflowers
     And sleeps in a bed of mountain rock and roses.
She climbs to blue sky
     And swims in royal waters.
Cries deep salty tears in a house she can't call home
Then wears an imperial smile under the stars.
She lives in midnight adrenaline,
     Running with the wind
     And laughing to no end.
Ocean eyes and a Universal mind,
     Cascading love and cool tempered
        Passionate
          And composed.
            Composed of the Earth at its purest and life at its worst.
Wearing cobalt plaid and a snapback.
                        And jeans to match.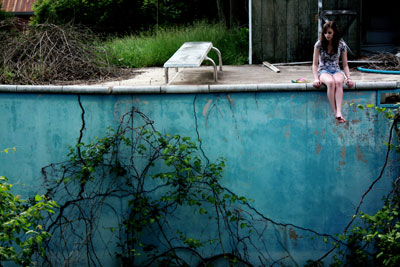 © Myra K.