Baby Brother
December 21, 2017
My baby brother,
with eyes wide in wonder
and his hair- a summer sunset.
My baby brother,
with red scars and scabs to match my own
and fingers calloused from wire strings.
My baby brother,
who could touch the clouds,
who smiles with half his face stretched and beaming.
My baby brother,
who puts all the kids to shame
and lives with quiet intellect,
yet never needs to prove himself.
My baby brother,
another, better version of myself,
my father's reflection in a shattered mirror,
the same pieces and parts
set in a different alignment.
My companion through the rocky rivers and torrent seas;
a friend- so alike yet so unique.
My baby brother,
my only.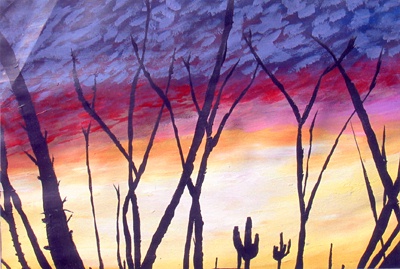 © Kassia C., Phoenix, AZ