That Buoy
December 20, 2017
We swam out to that buoy
The bright red reflected through our eyes as we panted our way towards it.
One breathe at a time
Surrounded by the smell of old seaweed and bright fish
We held our breath and every time we go under
No one could stop us
I throw my wet hair back so I can see,
You stop and tread the water just to catch a breath.
The sand underneath catches my feet
The calm of the water,
Where the fish swim,
Where the sand shakes,
All with us.
The whistle of the lifeguard
The scream of some kids who flew off the deck,
Seagulls soared right above us.
And there we were,
Stuck with what felt like 1,000,000,000 miles,
Swimming.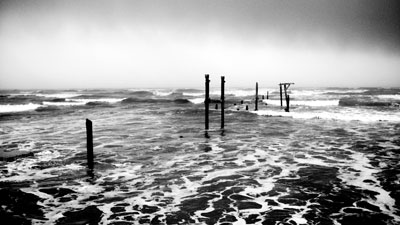 © Harrison L., Ruston, LA