Leaving for College
December 20, 2017
I can still hear his soft voice echoing through my ears:
"I don't care where you go, I'll follow you anywhere."
I sense warmth coming from his arms
still wrapped around me, holding me tight.
The haziness of what comes next haunts me, but
His words are as comforting as a steaming cup of
Hot chocolate on a cold, icy winter day.
Still, doubts unravel within me, unsure of
What will become of our relationship.
Shards of ice piercing through my flesh.
Uncertainty clenching my tattered heart
In its grimy fist, gnawing away --
Splatters of blood dribbling down its face,
My ravaged aorta dangling from the corner of its mouth.
The same pair of arms reach out and
Grab Uncertainty by the neck, hurling it
Back into the void in which it lives.
Forbidding Uncertainty to tamper with us again,
Those two arms never lose their grip
Around me, reaching for a needle and thread,
Stitching up my heart back to whole.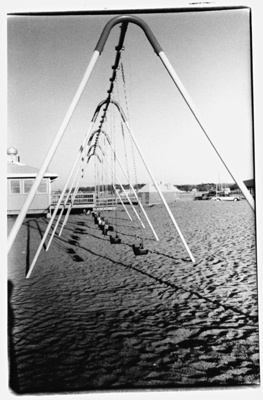 © Gina M., Marblehead, MA