Behind the Curtain
December 20, 2017
Aftertaste of vomit;
inserted I.V dancing through the veins;
the cloth dress
I dressed myself in, tying the string
around my neck, double and triple knotting it
to ensure I stay hidden during the invasive surgery?
but I wake up in what I arrived in.
No cloth dress with its
checkered blue stitches.
No bystander in the room with me
where I lay in burning pain and confusion.
A face peeks around the corner
of the opened curtain
I craved to stand and sprint through,
and the juice I wished to pick up and
down to rid my mouth of the pungent taste.
But I still lay in what I arrived in, sweats
and a swollen knee under the locked brace.
And what about the weeks to come
full of narcotics pinned to a strict schedule?
White gauze, soon stained, getting darker;
the knee beating to the rhythm different than that of my heart.
Dejected and wearier in the future, my hair
shines from the unwashed grease of bed rest.
Mom will walk into my room, bottle in hand,
to ask if I need another.
Would I make it a few more hours?
Would I need another now?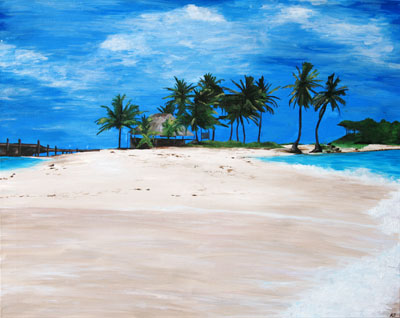 © Karen S., Norwalk, CT