Your Girl
December 20, 2017
I've known you since 7th grade.
We became friends the beginning of 9th.
We disagreed and didn't really see eye to eye.
Than one day I shared a little of my brokenness with you.
You started to try to open the doors around my heart.
You reminded me of what it felt like to feel.
Than one day I looked into your eyes and said that I liked you.
We discovered that we were each other's crushes that day.
To young to date we decided to wait.
10th grade came and I was a mess.
You tried to help fix my brokenness but I shut you out.
I hurt your heart but yet you stayed.
Then afterawhile I smiled again once more.
I looked at you that day as you hugged me, and I said I LOVE YOU.
Now in 11th were still in love.
I'm waiting for the day that I'm officially yours; no longer single.
We build each other up and never leave no matter how broken or messy we get;
but instead we will FIGHT for EACHOTHER.
You're replacing all the fears that other men have placed in my mind with your love.
Everyday I look at you.
I look at your eyes, your smile, and your heart.
I'm so thankful for you; you have no clue how much.
I'll love you;
forever being unofficially your girl.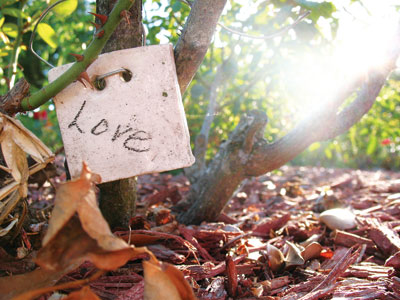 © Danielle L., League City, TX