The Witness
December 15, 2017
The ardent sun dragged across the beryl sky.
On the battlefield staggered men
in sodden boots and unkempt uniforms.
Crows and vultures squawked like rusty gates,
circling over the ravaged bodies.
An imminent meal.
Over the cratered horizon, a scout rode:
weathered cap missing, his matted charcoal hair flattened.
He wore a dingy uniform, pitted, sooty, soaked sweat.
Foamy-mouthed and heavy-breathed,
dashed on cracked hooves.
The scout watched over his brothers-in-arms in line.
The waiting men stirred, a colony of ants gazing
and praying like nuns to the ocean of blue stretched over the horizon.
Neither of the groups moved.
Without warning, a captain's hoarse voice rang out, "Ready!"
Clothed in grey, the men scrambled to raise arms.
Their captain gave a wolf-like growl, "Load!"
In blue, the opposing ranks ripped packs of powder,
Parkinson's afflicted, jamming lead down smoke stacks
- too late. "Fire!"
The first wall of bullets arrived from enemy lines.
A few whizzed overhead, others struck like angry hornets,
tearing through bone, flesh, and cloth.
Still alive, the captain in blue barked his own "Fire!"
Some ears weren't ringing yet: fathers and sons, released a harsh storm;
dozens of grey-clothed arms lost their movement.

Each captain gave the loud cry, "Advance!"
Bayonets were fixed either to fight for cotton or to kill racists,
pausing for only a second before the charge.

All of this, the scout watched from the treeline.
Scrunched brows trapped sweat. A swallow stuck in his throat.
He turned and rode fast until he could hear only
the silence of the woods and his own weeps.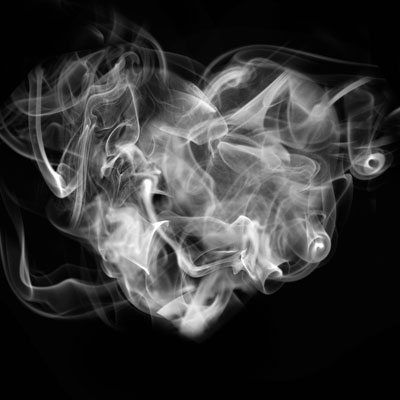 © Olivia E., Alto, MI