Collision
December 15, 2017
Collision
Col-li-sion. Moun. 
Meaning "an instance of one moving object or person striking violently against another."
A simple collision can change everything, in every way.
A wave colliding with helpless sand at their feet on their first date.
His lips colliding with hers.
Once.
Twice.
Over dinner.
After a movie.
When he gets down on one knee.
At the altar.
When they find out about the baby. 
Later, when he gets the diagnosis,
about the malignant cells colliding and multiplying in his body.
And,
One last time,
their lips collide.
In a hospital bed.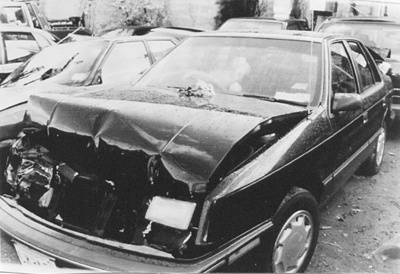 © Maura D., Marshfield, MA