The Journey
December 15, 2017
I fight
wave after wave
and I struggle
to wade out to the point
where the water breaks.
For each wave I conquer
another one arrives
and sends me and my board
flying back
into the shadows.
"Just a little bit farther," I think.
Exhausted, but determined,
I plow on
until I reach the location
where the waves crest.
Victorious,
I scan the ocean
and grin
as I spot a huge wave
headed my direction.
Before I know it,
the tall, looming mass of liquid arrives.
The top of the water
turns white
and angles down towards me.
"No turning back now," I reckon.
I take a deep breath,
spin around,
and jump on my board.
The wave swallows me,
spits me out
and carries me along.
Water sprays
onto my face
as I clench the board,
and concentrate
on remaining afloat
on the wobbling piece of styrofoam.
I scream in delight
as I zoom
across the surface,
not a worry or fear
in mind,
until I return
to the shore.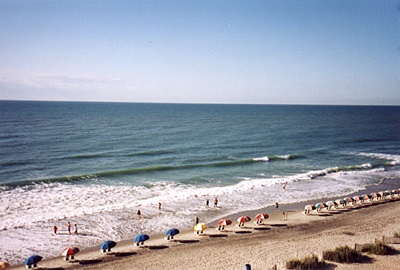 © Josh J., St. Albans, WV