Christmas Tree
December 18, 2017
A Christmas tree.  What does it stand for?
Christmas is a time of giving, thanks, kindness, honesty,
All these things are traits of my dad,
Whom I think of as a Christmas tree.
All the big bulbs hanging from his branches,
Representing all the people who know and love him dearly.
The bright star at the top,
Representing his soul, brightly shining and lighting up everyone's hearts and lives.
So tall and majestic,
So bright and heart-warming,
Thousands of lights, wrapping around him,
Thousands of branches, jutting out from his trunk.
All of his spirit and joy,
Representing all the holiday spirit,
And all the feelings of Christmas,
My dad is a Christmas tree.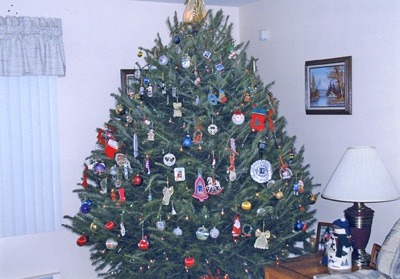 © Brian N., Mildford, CT