Purusha
December 18, 2017
Slain—
form stripped from me,
body ripped apart
and scattered throughout
the infant universe.
Without my bestial form,
but my essence flows in all things.
My mouth drips with the words of holy men,
fueling their ever-burning fires,
appeasing the Gods
who tore me limb from limb.
Chained by duty to a sword,
my hands fight wars amongst brethren.
By night Ganges flows red,
and eyes glaze in the pale light.
In Kuru my legs grow weary,
peddling goods in shabby carts.
Leeches consume my profits,
leaving me withered in the streets.
Under the blistering heat of my eyes,
now fire in the daytime sky,
my feet drudge in endless fields,
yearning for next life's rest.
Pervading throughout the universe,
but without my bestial form.
Captured by the cosmos,
bound by Maya and
tortured by Samsara,
I sought liberation—
consciousness.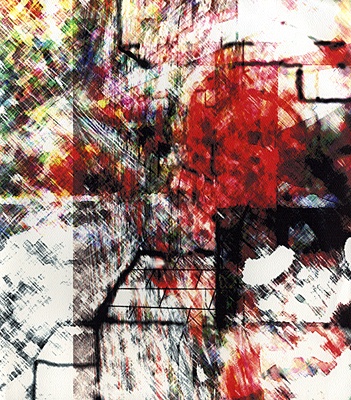 © Preston M., Galesburg, IL