Where I'm From
December 18, 2017
I am from hot days and hanging out with friends.

I am from three homes that were all different, but filled with love. My favorite being my 3rd house with a deck looking out to the lake and trees.
I am from swimming in the lake ,and camping with my friends and family.

I am from loud  And the sleeping all day.
From John and Heather and our descendents here and gone.
From "be anything you wanna be"and "follow your dreams".
From the grandmother that cooks all day to the grandfather that sits in his chair all day.
I am from all of these things.
That began,where I'm from.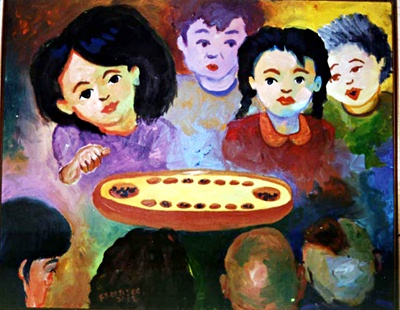 © Fransisca A., Surabaya, Indonesia