Colorful Creatures in the Sky
December 12, 2017
Metallic specs along the wings, shine as the butterfly flaps through the air. A
blue, exotic color, like the bright blue waters of Costa Rica. A
wave of moist air as the butterfly sips on juicy nectar.
Orange blinds the eye; a butterfly
banded with a stripe through the center, drawing attention to itself.
Shoemaker butterfly are said to be native to Central and South America.
Blue butterfly, on my sweaty skin, crawling across my hand.
Morpho butterfly tastes sweet fruit with sensors on their sticky skin. This
butterfly means changed as it makes its way across the sky.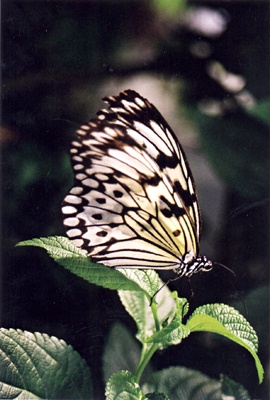 © Courtney G., Rocky Hill, CT