Where I'm From
December 4, 2017
I am from Webkinz,
from L'eggo my Eggo and Sunny D.
I am from the outskirts of New Orleans,
(Small, friendly,
it felt muggy)
I am from the palm trees in my front yard
the opossums running along my fence.
I'm from the pralines and big ears,
from Donna and Billy and Barry.
I'm from the card players
and sports fans,
from Pick up your shoes! and Take the dogs out!
I'm from our God is an awesome God,
and The Beginner's Bible.
I'm from the 504, France, and Greece,
baguettes and baklava.
From the stairs my mother fell down at the Mortuary,
the foot my sister broke while jumping on the trampoline.
In my garage are albums and albums
full of old pictures,
reminiscing those childhood days.
I am from those moments up until this very day.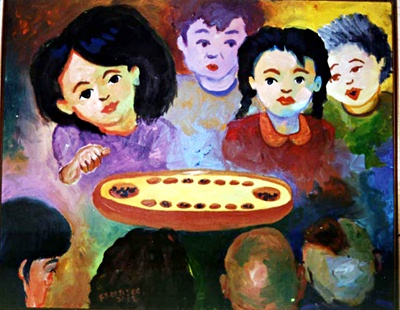 © Fransisca A., Surabaya, Indonesia