Where I'm From
November 29, 2017
I am from the stuffed lion,
from gym floors and Claritin-D
I am from the hard wood floors
(Worn, rustic,
it creaked like old stairs)
I am from the oaks
the waters of Lake Pontchartrain
sometimes rough others smooth.
I'm from the not so talented talent show and dimples
From Rosie and Frank and Sarge
I'm from always late
and too loud
from Kitchen is closed! and Your singing puts the kids to sleep!
I'm from Jesus loves you
even when you mess up.
I'm from Irish roots,
crawfish and mac and cheese
From the aunt who jumped in lake to save me,
the uncle who threw his keys in the lake. 
On grandma's wall
are pictures in frames of children and grandchildren,
all one family yet all individuals.
I am from my family,
who together
makes me feel whole.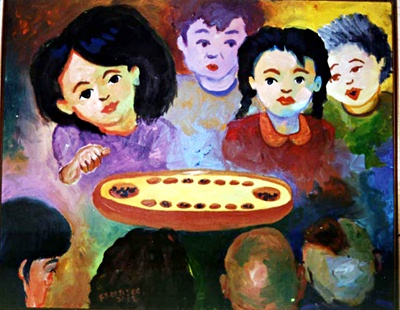 © Fransisca A., Surabaya, Indonesia