The singing of the wind
November 29, 2017
                                 Chatters, all around me the sound of loud chattering tree's . Swaying back and forth hitting the tip of thier green pointed leaves together . As the whirling , gentle whispers of the wind sing against my  fleshly pink cheeks .
                         The narrow path I' am walking with green tall swaying soldiers . In line wait me on the other side as I'am walking the chatters get louder telling me to go further into the green trees far as the naked eye's can see . Adventure awaits me on this narrow rocky path or so i thought ?  i listen  closer to the singing of the wind and what the whispers have to say ?
                             The green tree's ! go through the green tree's for the green tree's see something that i cannot see . A light !  the whispers sing a bright light this way can you stray away from the path and come my way ? or stay on a path and not lead a stray ? 
                               The choice is yours i must say are you going to choose your own path or follow everyone in your way .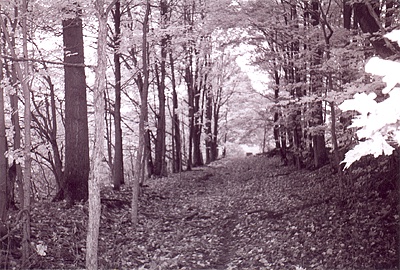 © Casey P., Howard, OH