Hello Soldier
November 28, 2017
"Soldier."
Hello soldier,
He he who died,
He who always tried,
He who never defied,
He who just wanted to cry,
He who fought for our lives,
'Til the day it all had ended,
The violence, war, and life all had past,
Counting every second,
Watching all his friends fall,
Blown to bits and scattered across the ditch…
The shells go off and even the skies are blown to bits,
The tears of the lost cry from the clouds.
Sorry soldier,
He who died,
He who left a family behind,
A child and a crying wife,
Leaving them to their lament,
The little kid wailing amongst the graves,
Asking why his dad had to die,
Just why…
A sacrifice that no one can comprehend,
A debt that can never be paid,
No matter how much they're willing to play.
So long soldier,
He who died,
He who never said his goodbyes,
Memories soon turned to dust,
A name amongst a million more,
The brethren of war,
Loses and loses,
Of the ones who never saw the breaking of the day,
To those who died,
Never knowing if peace had prevailed,
The tragedy left to those who grieve,
And to those who fell alongside you,
Your name and face may be forgotten in time,
But your sacrifice will not.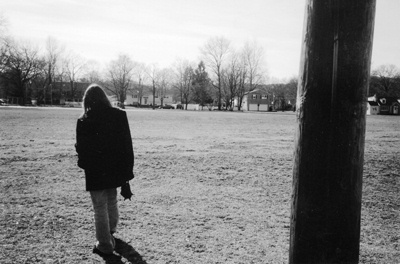 © Rosalie P., Pompton Plains, NJ