Society
November 22, 2017
Who would we be without society?
Would we be ourselves?
But what does that mean?
Does it mean people without thoughts of anxiety and depression?
People who do not care what they look like?
People who do not compare themselves to others?
Maybe without society we would be happy.
But there is another side.
Society has shown me who i can be, things i can choose from to be,
It has shown me that it is okay to be bisexual.
It is okay for others to be transgender.
But then it stabs me in the back, tells me yes it is alright to be these kind of people,
But you will still get hate.
People telling the bisexuals they are confused,
Telling the gays it's just a phase.
Telling the genderfluid people, to choose a side. 
Yes society has shown me great things and made me the person i am today,
But has it really helped?
Do you think i would still have anxiety if social media didn't exist?
People telling me to choose a side, either be straight or get hate.
Snapchat telling me to get a life when i just want to relax,
Instagram taunting me with mirror selfies, saying why can't you be like them?
Why can't i be like them?
Why do i have to be straight, have the perfect body and act like everyone else?
Why do i have to be perfect?
Why am i still using the word "perfect" to describe people?
Why can't we just be ourselves and not get judged for it?
What has society done to me?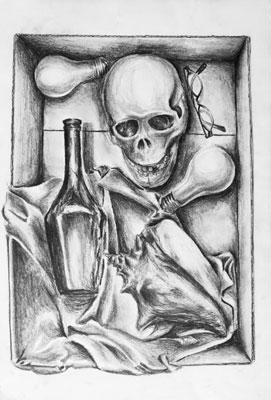 © Karen S., Norwalk, CT