Charlie Brown Cancer Center
November 28, 2017
When we were little,
We stayed up at night buried under our patchwork comforter,
Bulky flashlight illuminating the cotton.
We were convinced big, furry creatures
were creeping below our bed board,
ready to seize us ferociously.
Though as we grow a little taller,
we discard those folk tales,
but we still live in fear of a beastly monster.
Though that monster doesn't appear hairy and rugged,
instead that monster appears as cells in our body,
cells who are toxic,
who weave throughout our blood,
destroying everything all at once.
It curls it's sharp, fiery nails into the scalps,
ripping out every stand of hair.
It no longer lives under us, but within.
It finds ways to justify it's suffering
by inflicting pain on everything good.
It will always be tied down by animosity,
so it lets us be tied down by stands of IV tubes and bed aches.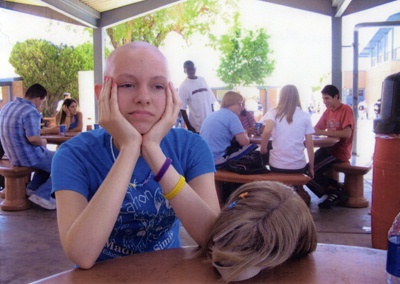 © Lauren M., Phoenix, AZ