Breeze in Paradise
November 10, 2017
I hear the waves beating against the shore.
This is my paradise, worry-free of chores.
I feel the grainy sand in between my toes, and
I hope this day never comes to a close.
The sun beats down while I take a rest.
This is the only place I can't be stressed.
The subtle breeze blows on by,
While I look up to the crystal blue sky.
Boats in the distance sail upon the seas,
Never have I ever been so at ease.
Cries of joy and laughter echo through the air.
The sights of pure happiness as I relax in my chair.
Waves crash onto the shore, burying my feet,
A day in this paradise cannot be beat.
Oh how I never want to say bye
To the crystal clear water and sunny, blue sky.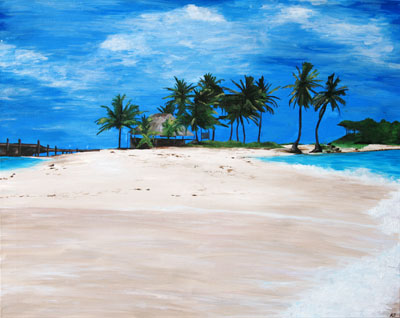 © Karen S., Norwalk, CT