Let Go
November 10, 2017
Slipping away,
Barely hanging on,
I try to let go,
But this world won't let me fall away.
Let me go.
Let me go.
My hand rests on the craggy rock cliff,
A sharp edge that digs into my skin.
My blood drips over the edge,
My mouth sputters in despair.
No one bothers to reach for me,
So I let go.
I held on too long,
My hand is pinned to the cliff edge,
A razor through my hand.
Unbearable pain shivers down my body.
Let me go.
Let me go.
All feeling has gone.
My body is numb,
But I still feel the hurt on the inside,
An invisible monster that claws at my being.
Everything fights against the hand that keeps me here,
But I find that I can't slip away.
I know why I cannot feel my hand.
It is not my hand,
My body isn't even my own.
I am made up of me,
But I am not myself.
Don't let me go.
Don't let me go.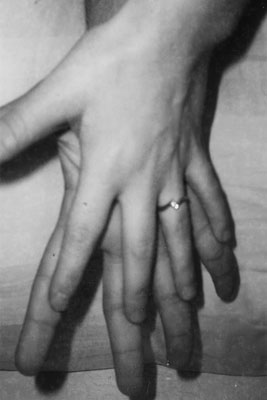 © Heather H., Phoenix, AZ