Beauty
November 9, 2017
I curl my lashes and cover them with black goop
I slather skin colored paint on my face
I paint my lips red
I mask my eyes with bright colors and eyeliner
Am I beautiful yet?
I stop eating
I am told my body isn't full enough
I get implants and inject my lips with fillers
Remove all my "imperfections"
Am I beautiful yet?
I get my lower ribs removed
I wear a belt that squeezes my body together
I put on tight fitting clothes
I wear high heels
Am I beautiful yet?
My feet are blistered
It's hard to breathe
My body is covered with bruises
I am in so much pain
Am I beautiful yet?
My organs are being squeezed together
I fall to the ground
My vision is blurred, I can hear my heart pounding in my ears
My body is giving up on me
Am I beautiful yet?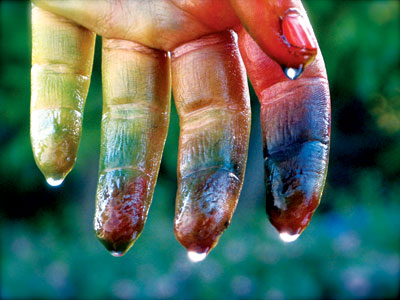 © Allison F., Menlo Park, CA