While Time Shall Turn, I Shall Wait
November 8, 2017
What would you do, if once in the morn,
I turned father time, back 'till he warned?
Oh, what you would view, what you would
seek! I would show thee this, if only I could.
While time will flit its delicate wing,
I shall choose to wander o'er hills and sing:
"What may I do, if time would grant me,
the simple wish, that I could seek thee?"
Would mistakes be broken, and choices required?
Would life go on, with what had transpired?
Would stars align to change certain events,
of which we have pondered and dissected contents?
If I could seek thee once more, the autumn leaves
would be all but vanquished, the seasons as thieves.
If could seek thee for an hour,
you should return to me, a precious flower.
Give me your hand, my faraway dearest
tell me of a place, which you are nearest.
I would grant you my thoughts, if only somewhere,
you could receive my message, as a cool winter's air.
Oh! But time continues to linger, tiptoeing corners,
snaking through hallways, commanding his orders.
He walks farther, until out of sight, however,
not out of mind, due to my future endeavor.
But these wishes grow faint, as a soft glowing lamp.
Time shall rid me of my thoughts, upon these he will tramp.
Giving shadow to a once magnificent light,
which is now a smoldering, deafening fright.
While time shall turn, ticking as one, I shall wait
conforming to my inevitable fate.
My dearest whisper, a faint memory, a heart unfading,
a distant reminder of your presence, so invading.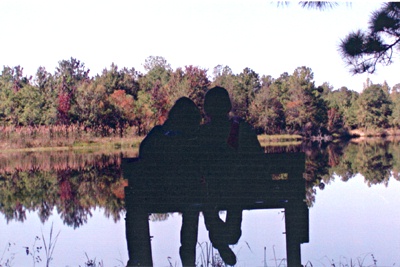 © Heather J., Slidell, LA