Outside My Window
November 8, 2017
Outside my window,
I thought I was safe.
I only sat watching as the trees began to shake.
They shook,
Broke,
Fell.
But this was all outside my window.
The glass barrier was protecting me from the strong will of nature.
I needn't worry about what goes on afar.
Until the branches finally swing into view.
It swings,
Crashes,
Breaks.
I was safe behind my piece of glass.
At least, that's what I had thought. 
I had been so blind as to just sit and watch.
My curious eyes had brought the storm inside.
Watching,
falling,
Broken.
I had watched it brew from outside my window,
But a single piece of glass could not protect me,
From the storm I could not control.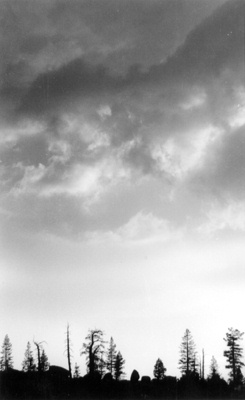 © Steve S., Marblehead, MA