The Great Up North
November 21, 2017
On a brisk July morning, I wake with a frozen nose.
The air, cold in Kempster, Wisconsin
will get warmer through the day.
The silent noises of the surroundings
wake me up like an alarm clock.
I walk outside and the grass is a sea of dew droplets.
The sun shines in the summer sky,
like a flourescent light.
The lake looks like a sheet of glass,
now with a ripple as the canoe skims the surface.
I enjoy an afternoon of taking in the sun
and the fresh northern Wisconsin air.
The night sky is a clear dark sea of stars—
something I do not see in in the city
...with all the light pollution.
The constellations shine like white Christmas lights.
The fire roars, it's flame keeping me warm,
while I roast marshmallows.
I look up into the dark sea,
seeing a shooting star
like satellite in space.
The day ends with a howl in the wind.
A brisk breeze blows.
And I hope not to get another frozen nose.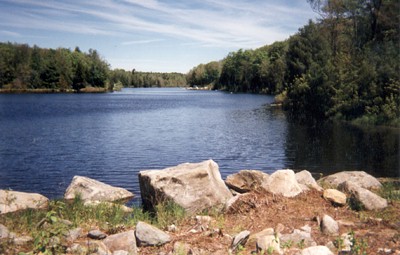 © Elizabeth A., Milford, CT