The Beginning
MAG
November 21, 2017
Fourteen billion years ago,
The universe started to grow.
The Big Bang exploded,
And life flowed;
The explosion spread matter
into the outer space.
This was the first phase,
The creation of a new place,
For the beginning of a new race;
Soon planets are surging,
Lives are emerging
As stars are burning,
Life is flooding
Until one day, they blow,
And create a black hole.
Then Earth appeared
And dinosaurs were feared,
But a comet hit here
And they all disappeared;
Fourteen billion years ago
The universe started to grow
And one day everything
Will become a black hole.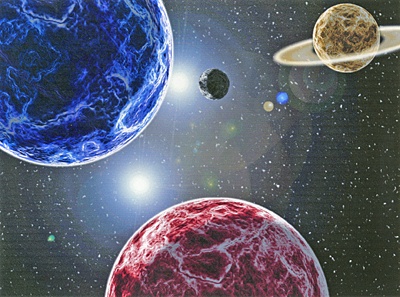 © Alex D., Phoenix, AZ