Stream of Conciousness
November 17, 2017
               Stream of Consciousness; 11/17/17, 2:16 am

What is living in this dream?
Waking nightmare tearing at the seams
My reality a nightly terror
The days I walk through a constant error

What is the world I live in
If not that of a lonely sin?
Voiceless, I lie waiting for a soul
a body without life cannot grow old

I don't know my own name
I don't know my own game
all the voices in my head
tell me that I'm falling

Only the good can die young?
Then why do I feel so dead?
I live a lie of dread and dream that it'll end
(This is how I rule the world)

The rules say that you walk fragile lines
you never touch the other side
it's a fragile broken place
so you fall to empty space

If you leave it all behind
if you cross that great divide
is worth it to call it worth it?
if you lived your life but didn't deserve it?

A violent stream inside my veins
a violent voice inside my brain
a quiet lie that grew so loud
a quiet truth in the background

Around in circles, falling slowly
there are people, but they don't know me
the weight of heaven, earth, and hell
were waiting on me when I fell

A stream of lies, a precious moment
Meant to mean, meant to be broken
I am a shield meant to be shattered
I am a nowhere leading ladder

Is this what runs inside my head?
Is this what it means to be dead?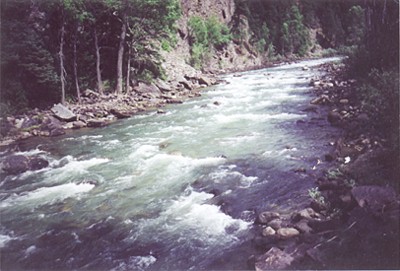 © Reisha R., Bowie, TX