The Memory of You
November 18, 2017
Dark grey clouds cover the star lit sky,
I no longer see the moon or the stars,
All yellow has faded to black,
There is no longer a sun or breeze,
Just a day, a day wasted away missing what was once there,
Awake at night, when my mind wanders and questions,
Are you at peace? Are you anywhere at all?
Do you miss the sun as much as i miss you?
Do the days seem everlasting?
Is the sky blue again?
Perhaps we are all sailboats on a raging sea,
Just waiting to be crashed and broken.
The wind pulls and shifts you, manipulates and tears you,
But what do you do? Do you fight to set sail and voyage?
Or do you just set anchor and learn to be tugged upon?
Do you wish to be as free as a dandelion?
Do you wish to grow between the once whole pavement?
Do you want to be a wildflower in a field of roses?
Do you long to be a sunflower growing towards the sun,
Dancing high and mighty, waving at you with a warm hug?
Do you long to adventure? Do you wish to be a rocket man?
For right now it is just a sleepless night filled with the memories of you.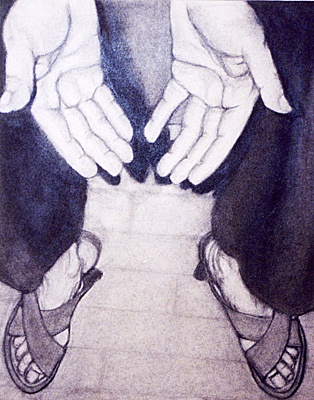 © Daniel R., Cicero, IL