Exactly Like Me
November 17, 2017
A friend who was perfect
And now is scarred.
A friend who was soft at the heart,
Now is hard.
She lost herself
And she doesn't know where.
The poor girl is giving her own self a scare.
She says that she's sad
And she doesn't know why.
She said that she'll fix herself,
But she doesn't know how to try.
She thinks that the whole world is crashing and burning,
But blames herself for having minimal problems and still yearning.
Yearning for better.
Yearning for happy.
Yearning for a feeling other than crappy.
She feels she's doing wrong because she can't find anything wrong
In her life.
She doesn't understand that sometimes,
Things feel wrong
Even when they seem to be right.
She knows she's depressed but won't let herself cry.
She's hoping and praying she'll never want to die.
She thinks she's in love,
But refuses to let herself free.
I wish I could tell her she's exactly like me.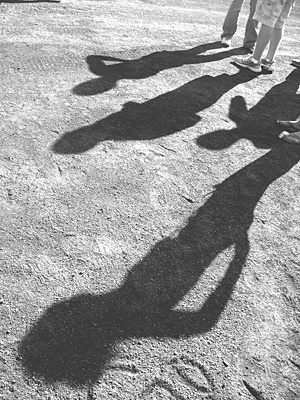 © Trella R., Mountain Lakes, NJ