My Beautiful Hair
November 17, 2017
I used to be the girl with stunning hair.
Long and thick, golden brown.
Turning heads when I walked into the room.
It made all the other girls jealous,
trying to convince me to cut it.
I developed an eating disorder.
starved myself for months.
Paleo.
No dairy, bread, or sugar.
No living life.
Shrinking away to nothing,
105 lbs, dizzy, weak, regretful.
I looked in the mirror
and cried.
What had I done?
More months passed,
I received help
that included the pill
and substantial food.
I thought I was getting better.
In the shower,
I watched my beautiful hair shed.
My once thick gorgeous hair
was now clumped in my hand.
What had i done?
My hair is thin,
weak and brittle.
My once strong,
thick and beautiful golden hair
is now a distant memory of the past.
What have I done?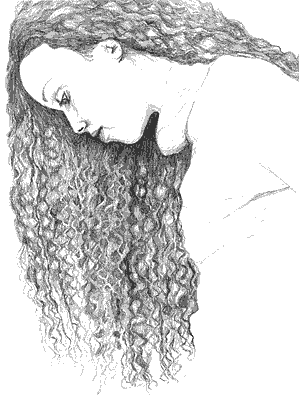 © Andrea S., Oakhurst, CA