Your City
November 17, 2017
My body is a skyscraper.
It's revolving doors never stop
letting you in
just for you to walk back out.
I am 50 stories tall
and you put my toes on the edge
of the top floor.
The wind could end me.
My glass windows are paper thin
but the cleaners can't scrub 
the smog of the past off.
They bust through the transparency. 
Before you tear down
My shards of metal and glass,
look at how I stand tall
as I now overlook your city.
Think before you become the wind
that forces my toes off the edge.
Think before you try to clean the smog
and bust the windows.
Please don't hold the revolving door still
to make life stop for you;
just let it go.
Just walk out for the last time.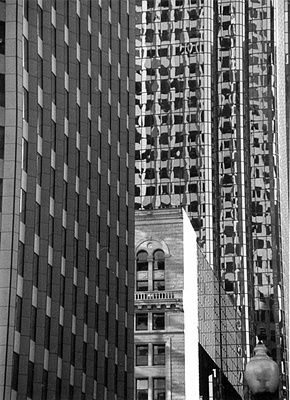 © Natalie D.,Marblehead, MA