Thundering Pond
November 17, 2017
A storm was brewing,
No time for viewing.
The pond quickly filling to its brim,
Trees breaking limb by limb.
The thunder quaking, the sky roaring,
By now it was really pouring.
Dark grey, light blue, swirling skies,
I couldn't see till' I opened my eyes.
Heavy downpour, muddy boots,
Barely tripping over roots.
A mess it was, I cannot lie,
Nothing there was bone dry.
Wind blowing heavy, the leaves crashing
Just wait, the storm was passing.
The sun peaked out,
It had finally ended without doubt.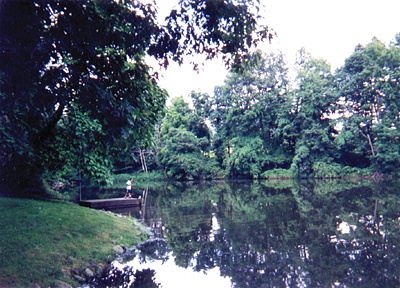 © Amber C., Fair Oaks, VA