PRIDE
November 16, 2017
Personal Responsibility
Respect
Integrity
Determination
Engagement
At my high school,
A vast majority of its staff
Try to promote a thing called pride.
In hopes to improve the attitude of the students,
An acronym was conjured up
And is now known as our "catchy slogan".
These are the words our faculty hopes we live by
In an attempt to abolish our bad reputation.
But from an observer's point of view, here's what I see:
P stands for personal responsibility?
More like prejudice apparent in most of its students.
Left and right I see students being judged;
If not by the way they look,
Then by the clothes they wear,
Or the way they talk.
Respectful?
Far from it.
How can the school tell us to be respectful and kind to others,
When even members of our own faculty are bitter and mean?
Integrity?
Try idiotic, immature, and ignorant.
The amount of close-minded people
I am forced to be surrounded by
On a daily basis
Baffles me.
Determined?
Hardly.
About 15% of our students are actually determined
To make something of themselves;
The other 85% are disrespectful to other students,
As well and to the staff members
That try their hardest
To keep them out of trouble.
Engaged?
It's safe to say our school is more evil,
For lack of a better term.
The most amount of engagement I've seen here
Is anytime a fight breaks out
And half the school runs over to watch and cheer.
Of course,
This does not apply to every single student in attendance.
Many of the people I am familiar with
Are the complete opposite, actually.
I have met some of the most genuine,
Wholehearted people I know
Here,I know most of our hard working ASB officers.
I grew up with half of our school's club presidents.
There may be numerous trouble-makers at my school,
But, as the cliché saying goes,
"The good outweighs the bad."
Those you familiarize yourself with
Reflect your own personality;
The people you choose to surround yourself with
Either make or break your high school experience.
Thankfully, for me, I found friends and teachers
That help keep me grounded
And motivate me to be the best possible version of myself I can be.
That specific group of people
Is the reason why I still have hope for my school.
That is the true Cardinal Pride.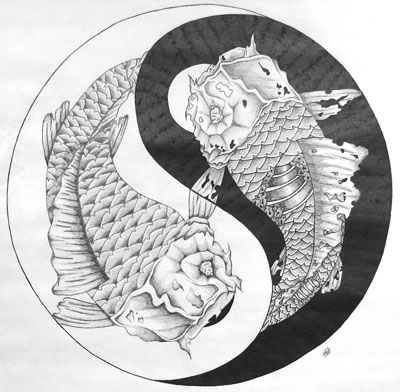 © Matt F., Pierz, MN