Glass Bottles
November 16, 2017
We are everywhere,
You see us on the street,
You see us broken in the gutter and ditches,
We are taken advantage of from time to time,
Only to be discarded like we are nothing but something that will cease to exist anymore.
We act like we are okay with our lives,
But we don't want to be forgotten,
We want to matter to everyone.
But what can you do when noone is there to help you,
To be lost and be kicked when you are down,
Cracking under the pressure,
Finally shattering into million pieces.
We do everything to make sure you are happy enough to forget your troubles,
Or we're always there to make sure you're safe and sound,
Or even make sure you can keep going.
We exist everywhere and yet you take us for granted,
But what can you expect when the truth is we are all glass bottles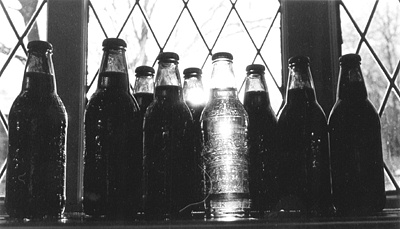 © Steve S., Marblehead, MA