Arrow of Love
November 15, 2017
From the view of an
oblivious observer, I
may just be a sharp wooden stick that is
capable of swiftly stabbing one's
skin, the point penetrating through.
But with a closer look, it is revealed
that I am not like what you expect.
Nock me, pull me
back and release.
Swoosh! I fly high
and low, gliding until
I reach my target.

I am like two familiar
hands finding each other,
engendering affection.
I am the locking of two
desirous eyes, sparking
an unwavering connection.
I am the master
of passion; with
just Eros's
command, two
strangers are
lovers.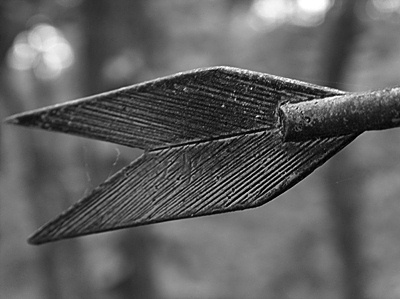 © Sean C., Princeton, IL