Where I am From
November 15, 2017
I am from red plates,
from Dawn dish soap and Clorox wipes.
I am from the beach which I played in every August.
(Open, breezy, it smelt like salt.)
I am from the rose bush,
the orange tree which bloomed in
the late winter and was ready to
be picked by spring.
I'm from the Italian parade and freckles,
from Fay and Eve and George.
I'm from the loud talkers and being late
to every family party,
From told to "live outside the box",
and "I love you to the moon and back."
I'm from church every Sunday, and praying
before each meal.
I'm from New Orleans,
spaghetti and meatballs.
From the phone my grandma cannot work,
the amazing food my uncle cooks.
On the shelf in a book
is where all the pictures are kept,
faces of family and friends.
I am from these moments which I will
pass on for many generations.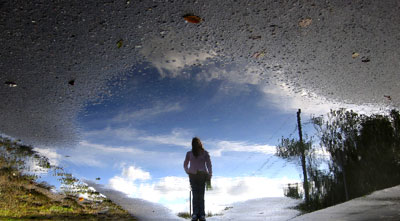 © Daniel H., Oak Bluffs, MA