Aphrodite's Necklace
November 15, 2017
Her neck, smooth like a pillar of gold.
I feel every motion of her head
as I wiggle up, down and around.
Everyone sees her, that beautiful rose
yet it's sad that no one knows
the tears that drop down her face late at night.
Splish splash, the droplets fall down
sprinkling my gold chain and pendent.
Oh, Zeus, do you hear her yells?
She weeps, wails, and wallows in her sorrow,
believing that she is only appreciated
because of her appearance
Now she knows she represents beauty,
and that's why everyone's compliments her,
saying how her face matches something pretty like me.
But their grace is heartless
so she grabbed me one night
and threw me away from her.
Through the tall halls I fell
Wondering why I was resented
By one most fair.
She denies that her beauty defines her
Yet she knows it to be true.
Why then, was it I
that was tossed through the air?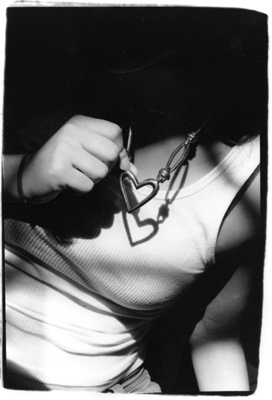 © Julia R., Bethesda, MD