Thanks
November 20, 2017
Thanks
Thanks to the winter cold,
The lakes freeze, creating a hard ice.
Icy snow covers the barren trees,
Branches topped with a gentle white, snowflakes falling.
Seven pairs of ice skates scraping against the fresh ice.
Thanks to the trees, with new leaves, in the spring,
A bird has a home. A nest made of tiny twigs nestled within the foliage.
Six newborn bluebirds lay in the nest, waiting for their mother.
Thanks to the the summer heat,
Children relish the free time away from school,
Playing in the yard, embracing the sun, as long as they could.
Once barren beaches, now becoming full again with life and joy.
Five families, laying in the sand, basking in the burning sun.
Thanks to autumn's gentle breeze,
Leaves turn pale orange and yellow, subsequently falling off.
Holidays come along, with a feast and a night of costume.
Children are back off to school, slight dread along with it.
Four miserable children gently step on the sidewalk, walking to school.
Thanks to the barking of the terrier next door,
The neighbor couldn't sleep, it kept at it all night for days.
Three terribly restless nights.
Thanks to a drunk driver,
The car slammed head on into another.
Glass shattered. The airbag bursted from the wheel.
Drivers of the different cars lay there, unconscious and injured.
Two funerals, families weeping in agony at each.
Thanks to the cruel world,
Pain took place in her heart.
Everyday filled with agony and dread.
Melancholy devouring her.
One tear shed from her eye, red from sobbing.
Thanks.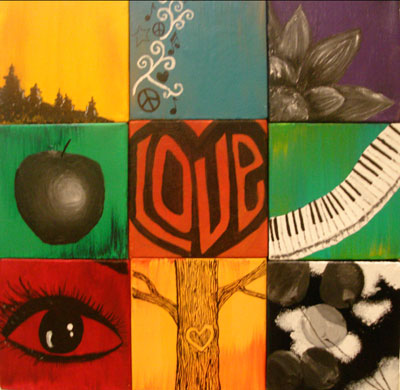 © Christina E., Henderson, NV