Since I've Seen You
November 1, 2017
It's been a month since I've seen you--
you left us when your parents were placed underground.
You were once fresh air
relieving my lungs after competing
to stay underwater longest--
a game you always won.
Now, I hide underwater,
nervous to breach the surface and
have the air burn my eyes, bloodshot
from struggling to see you.
Almost ten years since I've truly seen you.
Our family pleaded with you to stop
but your glass kept filling
and you wouldn't pour it down the drain.
The world has changed. The bottle has sealed
to your lips, its contents snake
down your throat. Since that dark day
we have all gone numb.
We watched your father enter the Earth,
and we watched your mother follow,
and now we watch your love get closer and closer to that end.
To see life torn from them pains us all, but
watching you swallow away good years of your own
pains us more. I visit you, a fragment
of yourself. In that dark room, clouds of smoke
pair with your drink as you try to douse
the wildfire that has consumed your soul.
I ask you, Why do you do this,
why won't you stop?
But you do not talk about the darkness in your mind,
your heart, your liver, your lungs.
When I leave, you hardly gargle a response to my Goodbye.
I want to see you again,
Will I? You drift farther away,
the bottle weighing you down too heavily
for me to pull you back to the surface.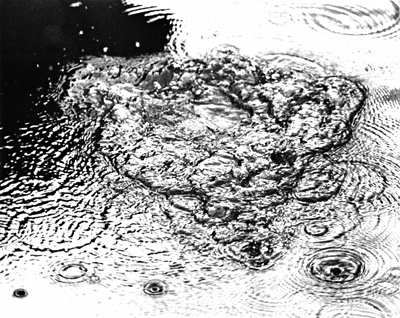 © Christina L., Great Falls, VA