The Feeling
November 14, 2017
The feeling of my friend's head resting against my shoulder
As we try to fight off the incoming cloak of sleepiness that the cool night air brings
Shivering softly as the cold seeps into our bones
Even though my pointy, jagged shoulder aches from the weight
I still feel content
Because she is by my side.
The feeling of screaming at my sister
Trying to swallow our giggles as we hurl insults and profanities
Because even though we hate each other with the very fiber of our being
We know that we will always end up right where we started
Lying down on that perfect, plastic, prickly fake grass
Looking up as the looming rain clouds roll in
Laughing over the fact that no matter what
We're stuck with each other.
The feeling of letting it all out in the middle of the night
Crying for hours, but not feeling embarrassed in the slightest
Listening to that one song that you vowed you would never listen to again
Rehashing old painful memories that shouldn't still sting, but do anyways
And the feeling of complete relaxation and emptiness
That makes you feel like a completely new person
Knowing that reliving all that hurt
Was worth it for that feeling of relief.
The feeling of seeing an old, familiar face
That you recognize from years before
Remembering all the interactions you had with that person over the years
Both the miniscule ones and the ones that will always be in the back of your mind
Seeing how their faces have changed, but the person inside hasn't aged a day
Thinking about the way they once controlled all of your emotions
Wondering if they remember you the way you remember them.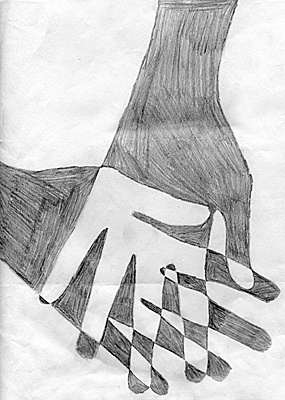 © Warlito B., Tamuning, GU