Sleep
November 14, 2017
I have spent much time in listless sleep
Going in between surges of intense heat
With single beads of sweat
Dripping down my back at an agonizingly slow pace
And all-consuming cold that envelops me in its grasp
And refuses to let go.
My brain becomes habitat to all of the voices in my head
Which never get a chance to speak during the day.
They chatter incessantly about both nothing and everything
Their voices all mimic my own
But none of them sound familiar.
My mind starts to rack itself for any uncharted memories
Ones that have either been accidentally forgotten
Or purposefully repressed.
My brain starts to go numb
As it tries to navigate the scrambled clock of memory.
I pray for the fanciful cloak of sleep
But it seems to always escape my grasp.
Finally, I resolve to just lie perfectly still
Almost as if I were being paralyzed from the toes up.
I keep begging the voices to silence themselves
And one by one, they become less jarring
And more muffled, almost comforting.
Hour by hour bitter rain pours
As I am finally left alone with myself.
It was a long time since I had breathed so simply.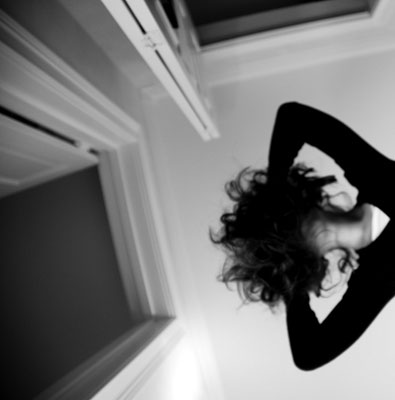 © Sarah M., Blairsville, PA