The Grim Reaper
November 13, 2017
It keeps no calendar.
It never takes a wise man by surprise;
for he is always ready to go.
It pays all debts.
It takes no bribes.
It is the destination we all share;
however most want to change that.
With our anti-aging creams,
And promises of beauty.
You blind yourself from the truth.
When we erase what has been given to us by god,
And spend years upon years at work.
Only to find that we were wrong.
No one wants to die.
Even people who want to go to heaven,
don't want to die to get there.
And yet death is the destination we all share.
No one has ever escaped it.
And that is as it should be,
because death is very likely
the single best invention of Life.
It is Life's change agent.
It clears out the old to make way for the new.    
Death is just a child come to
take us by the hand,
and lead us gently away.

Whether you get to where you want,
Or you don't.
You will meet Death.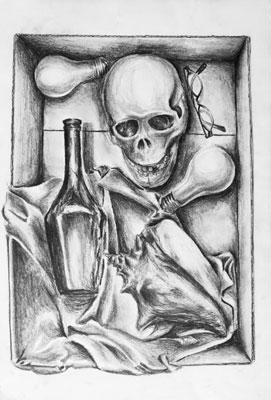 © Karen S., Norwalk, CT